Santoku Chef's Knife (Spalted Maple, Lichen)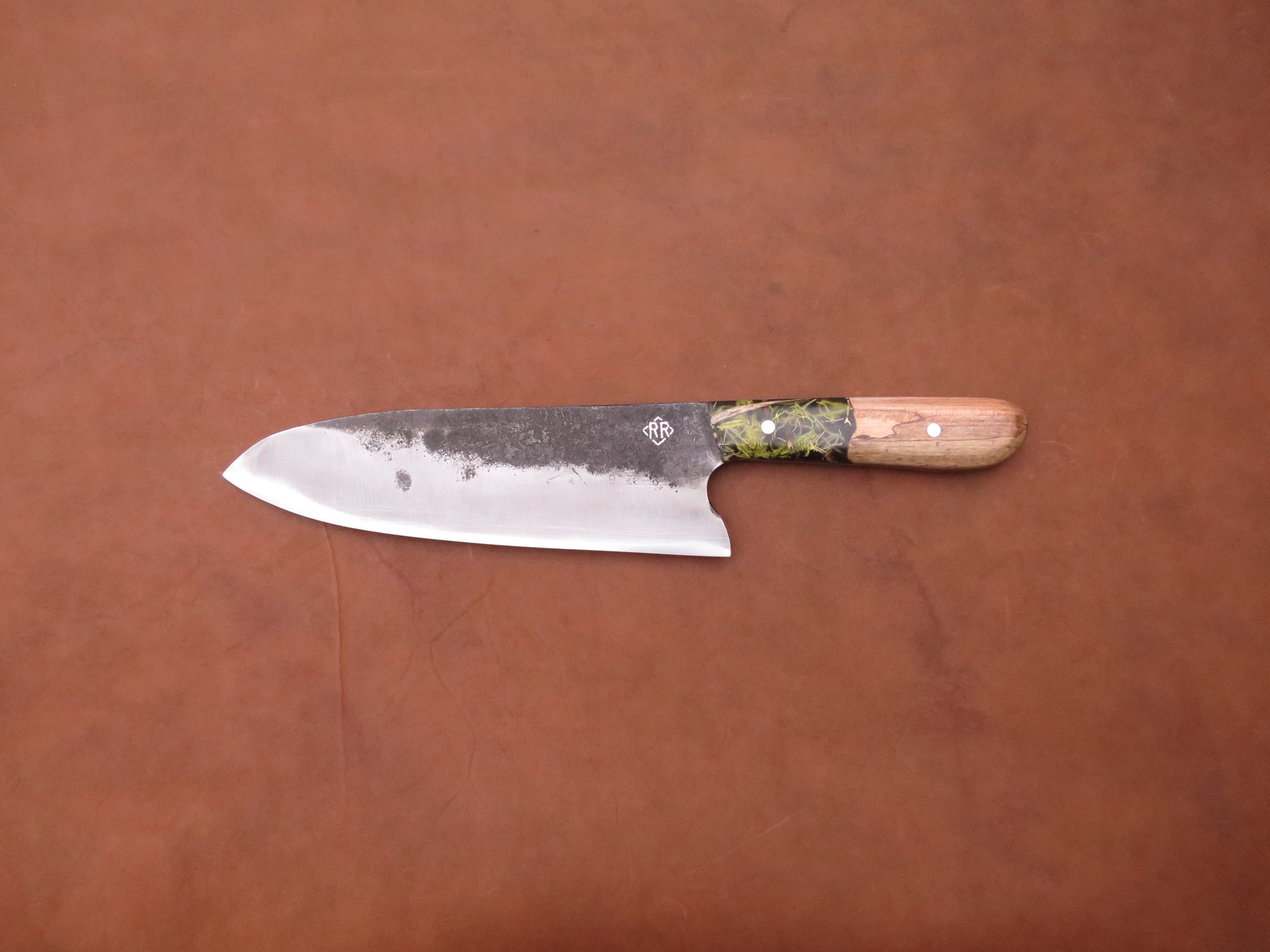 Santoku Chef's Knife (Spalted Maple, Lichen)
The Santoku chef's knife is forged from a used lawnmower blade. This chunk of steel has been given a second life, and a new chance as a slicing, dicing, and chopping tool in your personal or professional kitchen. You could even cut some grass with it - just watch out for rocks. The steel has been annealed, forged, shaped, hardened, and carefully tempered - giving this blade a hard edge with great flexibility. The blade has a forge-finish and has also been force etched to introduce a patina to the steel - which helps prevent further corrosion of the steel over time.
The handle is made form a piece of spalted maple wood and various types of lichen cast in a clear epoxy resin. The handle is glued and pinned through the steel tang of the knife. The handle has also been coated with CA glue.
Specs: Overall Length: 11.75″ Blade Length: 7.5″ Thickness: roughly 1/8″ Steel: Full-tang, High Carbon, 55-57 HRC Finish: Forge finish/ force etched Blade Depth: roughly 2″ Grind: Compound flat with flat micro bevel Weight: 9.6 Ounces
*purchase includes knife.
sold out