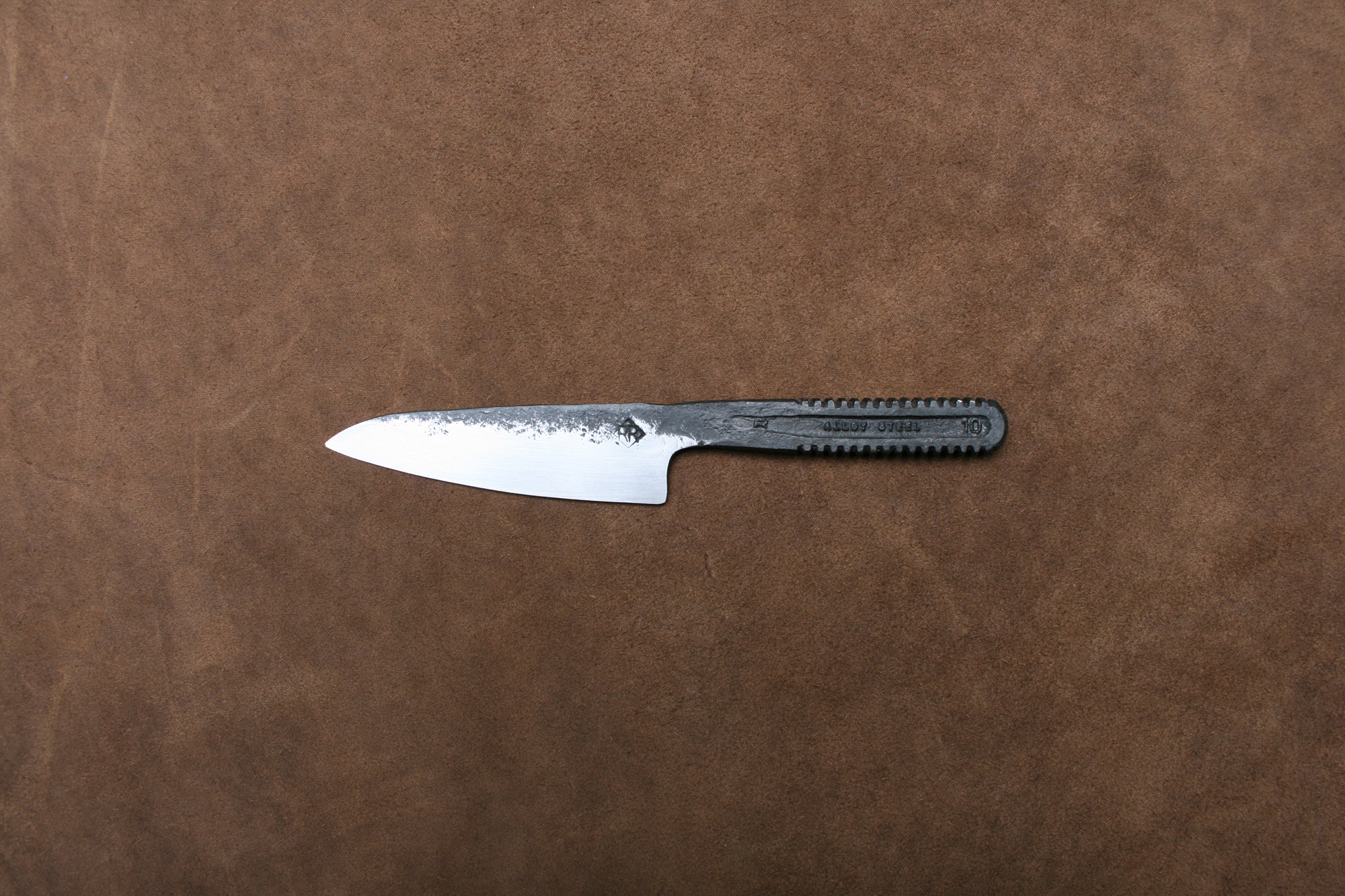 Paring Wrench
The Paring Wrench is hand-forged from the top jaw of a used pipe wrench. The handle is made from the steel threads on the same wrench, which makes this knife one continuous piece of metal.
The alloy steel has been annealed, forged to shape, thermal cycled, re-quenched, and tempered for its new life as a cutting tool.
4 1/2" cutting edge
Forged Finish
Treated with beeswax.
*purchase includes knife