Lawnmower Nakiri (Maple Burl)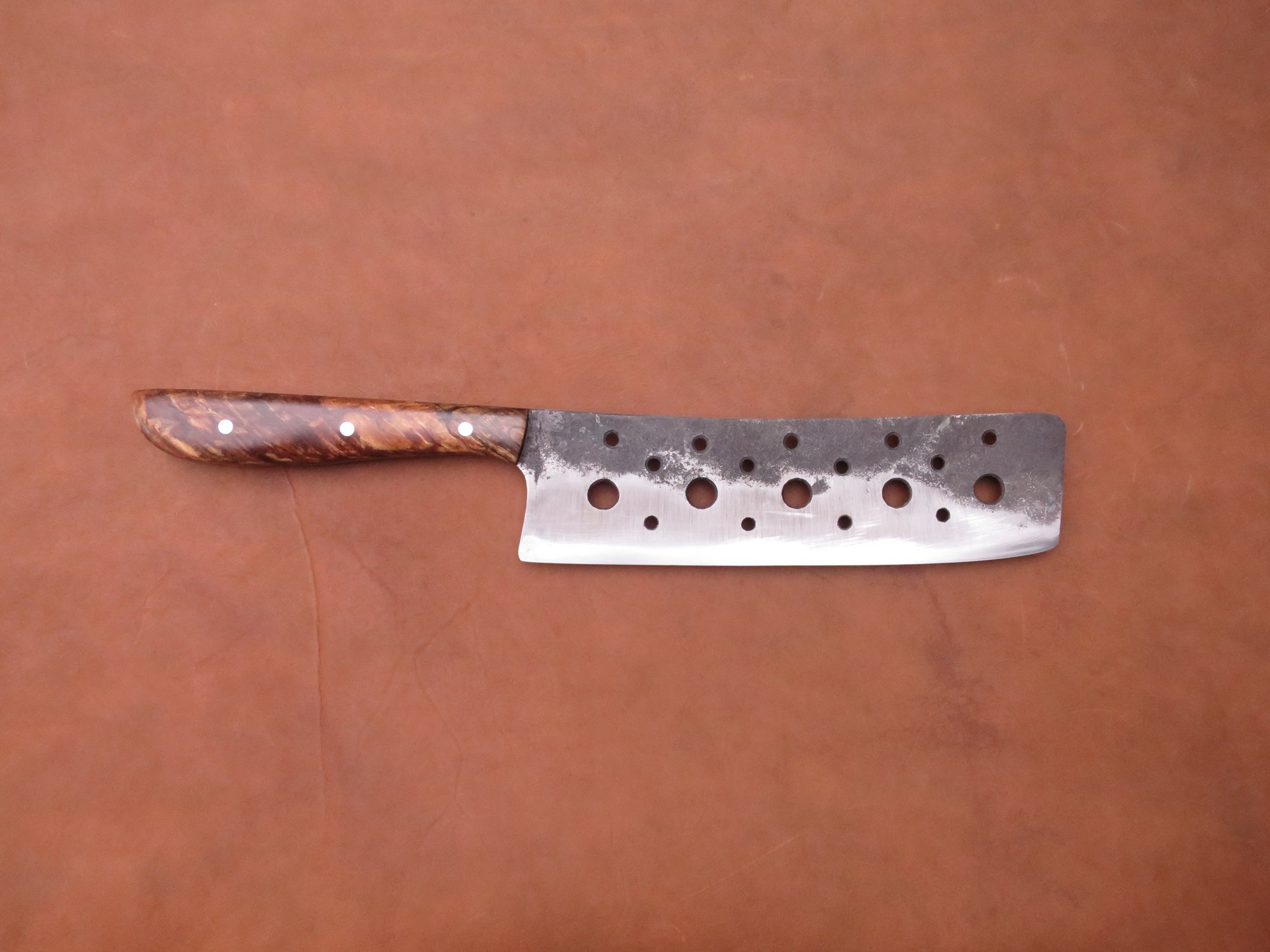 Lawnmower Nakiri (Maple Burl)
The Lawnmower Nakiri is forged from an old lawnmower blade. This chunk of discarded tool steel has been given a second life, and a new chance as a slicing, dicing, and chopping tool in your personal or professional kitchen.
Typically, the Nakiri is used as a knife for slicing vegetables. This blades in particular has some holes drilled through it to allow air pockets between what you are cutting and the knife blade. The advantage of this is, what? Less veggies sticking! Oh, and a big reduction in weight. The steel has been annealed, forged, shaped, hardened, and carefully tempered - giving this blade a hard edge with great flexibility. The blade has a forge-finish and has also been force etched to introduce a patina to the steel - which helps prevent further corrosion of the steel over time.
The handle is made from a stabilized piece of Maple Burl wood. The handle is glued and pinned through the steel tang of the knife. The handle is also protected with CA glue.
Specs: Overall Length: 13″ Blade Length: 7.5″ Thickness: roughly 1/8″ Steel: Full-tang, High Carbon, 55-58 HRC Finish: Forge finish/ force etched Blade Depth: roughly 2″ Grind: Compound flat with flat micro bevel Weight: 10.2 Ounces
*purchase includes knife.
sold out