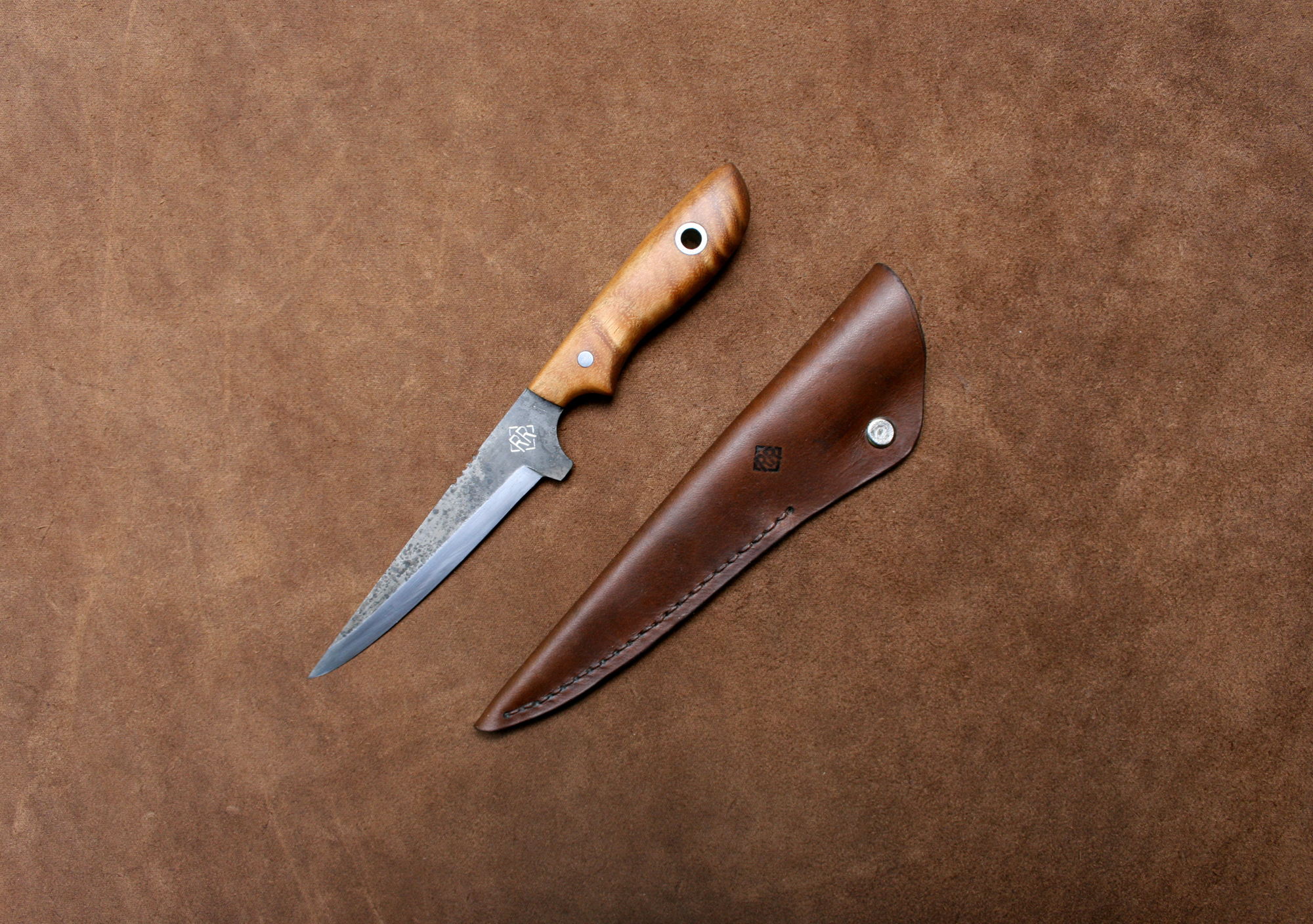 Filet Knife
Our filet knife is designed for cutting and cleaning fish, but this thin blade is also excellent for other foods that require thin slicing and precision work - just like a flexible paring knife. The blade is made from a lumber mill bandsaw blade - which is 15N20, a high carbon nickel steel. The steel has been annealed, cut, shaped, quenched, and tempered for hardness and flexibility.
The filet knife has a honey locust wood handle, which is one of the BEST woods to use outdoors and in wet conditions. It is typically used for fence posts, boat building, flooring, furniture, mine timbers, and railroad ties. The wood is famous for its stability and rot resistance. You can literally bury this wood underground for decades and it will be just fine. But, try not to do that.
The knife comes with its own protective leather sheath, made from vegetable-tanned leather bag scraps.

SPECS:
Blade thickness: 2mm
Cutting edge: 4"
Overall length: 8.25"
Knife weight: 2.75 oz.
Knife weight with sheath: 3.75 oz.